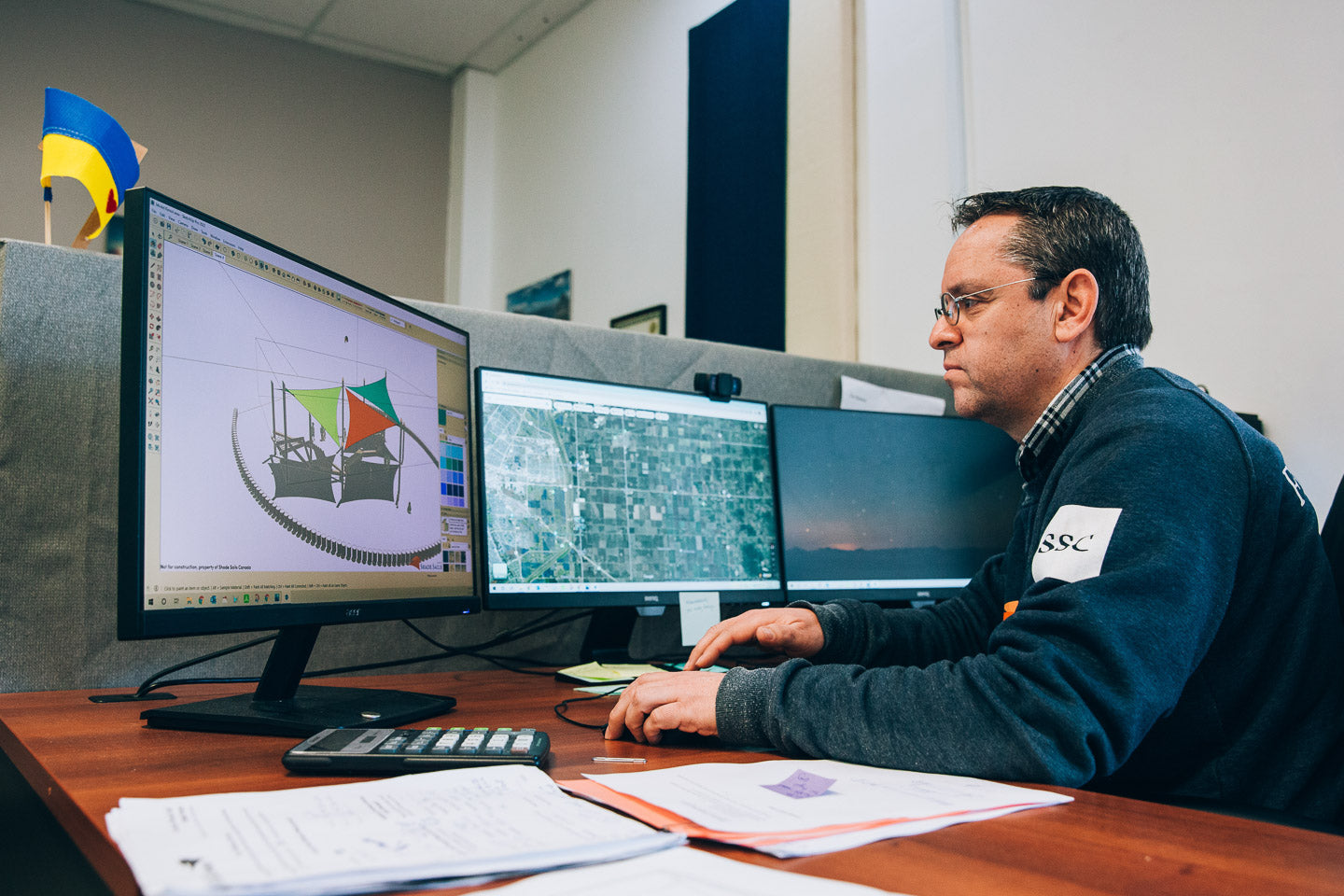 Shade Sails Canada
Design Services
Regular price
$125.00 USD
Sale price
$125.00 USD
Regular price
Our Shade Analysis & Design is the best way for you to not only visualize your next project but it's also the best way for you to analyze just how much shade will be created at different times of day or year.
Shade Analysis & Design Rendering service include:
A custom 3D rendering, showing the shade pattern typical for midday in July (or  date of your preference)

The rendering shows 3 to 4 views around your space

The rendering design can be edited at no extra charge (reasonable changes included)
In order to build your rendering, we require photos of your property, a rough plan view sketch showing the area that requires shade along with approximate dimensions and your address for Google sun-tracking shade analysis.
Consultation and Design Service.
Worked with staff at s&s Canada to figure out a solution for our shade needs in our rear yard. I paid for the design and was given pictures and video of our yard with suggestions on how we could shade the areas. We consulted a number of times with each question b and suggestion was dealt with quickly and with using our ideas. Very timely and considerate service by all staff.
At the end we could not come up with a solution but it being my reluctance to cut concrete for the necessary support posts. They offered many ideas but I just felt we would move in another direction.
I did enjoy and appreciate all their effort to make the sail work
I would definitely recommend s&s Canada to my family and friends.
Thank you for your kind words, Chris! Collaborating with you on design ideas and trying different iterations was a pleasure. Take care!
Backyard Shade Design
I could not proceed after buying the custom design service. I was not getting the look from it, even after it being reworked. The software is needing to be revised, inho, so as to convey the overall design I want. I wish I did not spend the money.
Hi Paul, thank you so much for the feedback. We appreciate you taking the time.
Every customer has a unique vision for their design and we try our best to bring that out in our renderings. It's true that not all outdoor spaces can facilitate a Shade Sail array. In your case, unfortunately, the design nature of Shade Sails did not fit within your anchor point limitations and design parameters.
Your vision for the bent-angled Shade Sails matching your surfboard table was interesting! We tried our best to match your instructions.
In the case of your project, the design service did exactly what it was supposed to: through 3 rendering reiterations, we showed you what was possible for your space, so you could determine whether or not a Shade Sail was the right solution.
Again, we want to thank you so much for taking the time to write to us. Your feedback has been noted and we will continue to make efforts to improve our services!