Pergola Shade
We offer a variety of custom shade solutions for your Pergola - from retractable options to privacy side panels, all available in a wide range of colours. Our products are fully customizable and easy to install. 
Let us create the perfect shade for your space.
colour coordinating
Fabric Selection
Shade Sails Canada offers almost every colour of fabric under the sun. 
For the majority of our Pergola Shade products we use our Commercial Grade Light fabric. This fabric is extremely durable, and highly fade, rot, tear and mould resistant. Warrantied for up to 15 years, it provides protection from harmful UV rays and is available in an array of 22 eye-catching colours.
Waterproof solutions within a pergola structure are also available. 
For more info, please visit our Fabric Page.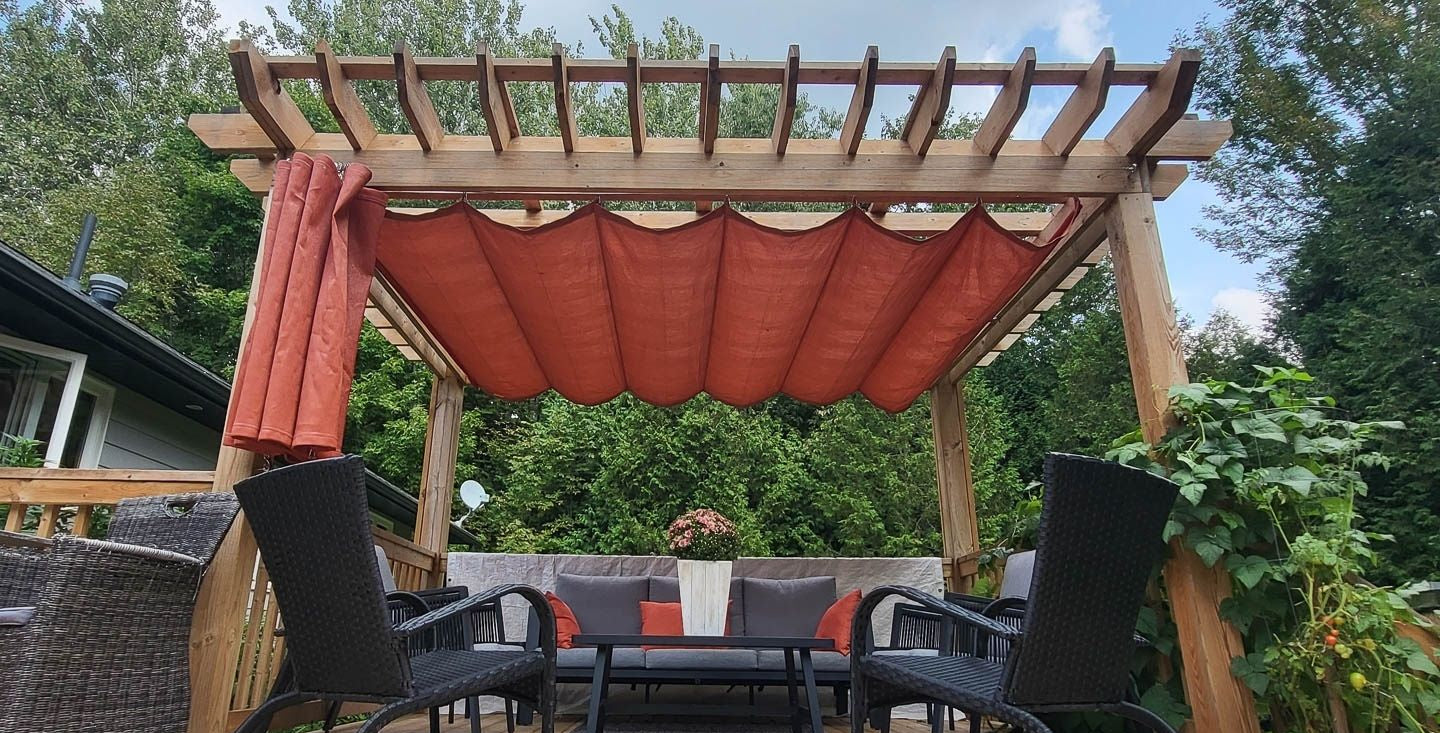 Waterproof?
Need a waterproof shade solution for your Pergola? We've got you covered! Our Retractable Roman Shades and tensioned shade sails are available in a variety of colours with our exclusive Dri-Z waterproof fabric.
Check out our Waterproof Shade Sail page for more details.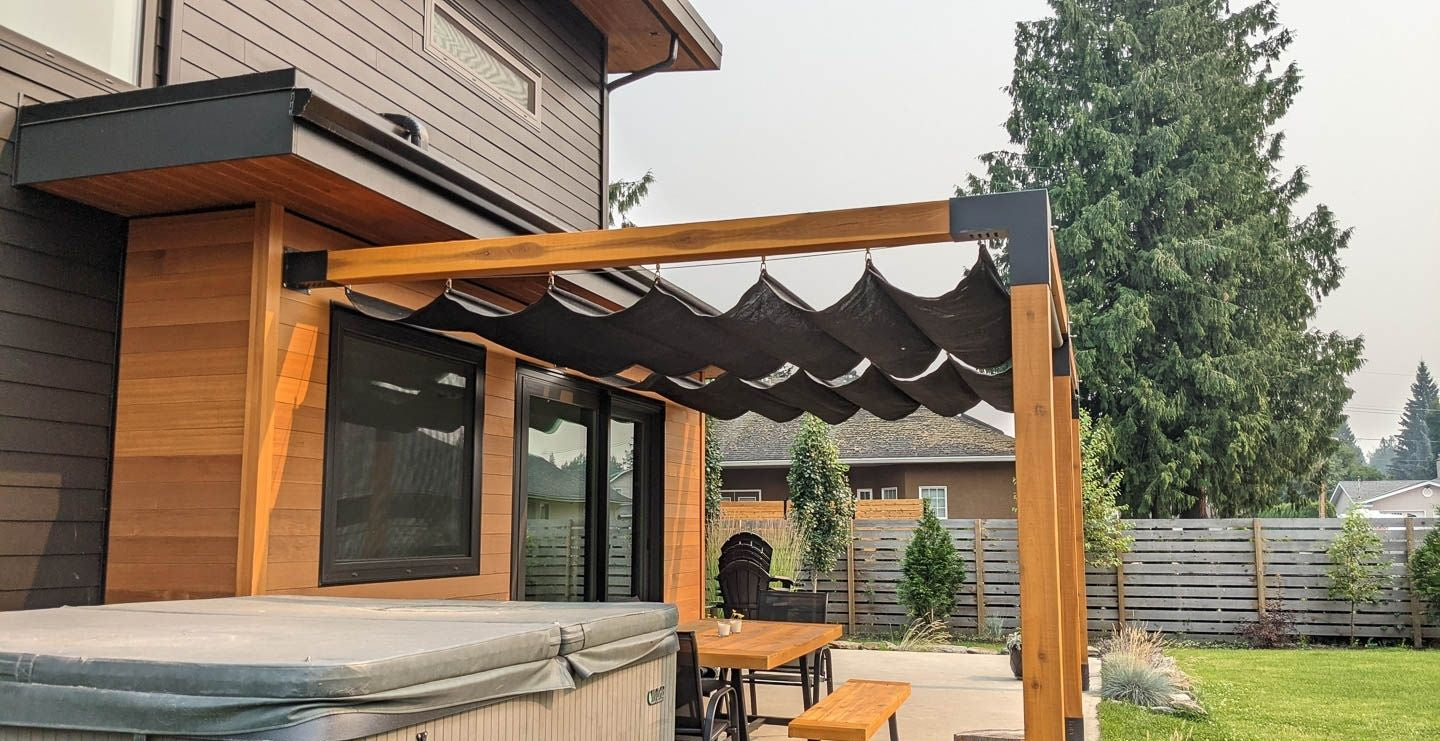 Shade Analysis & Design
Determining the shade coverage that your Pergola Shade will provide, especially at different times of the day is essential for your overall comfort and enjoyment of your space.
Visit our Shade Analysis & Design page for full details.
What's Included with My Pergola Shade?
All of our mounting hardware is Marine Grade Stainless Steel designed to last a lifetime and is included in your purchase of any Pergola Shade option*.  
Shipping is included for all orders over $500, and most products are shipped in a winter storage bag. 
(* for Shade Sails, Anchoring hardware needs to be purchased separately, as it is dependent on the material type and width of your anchoring points).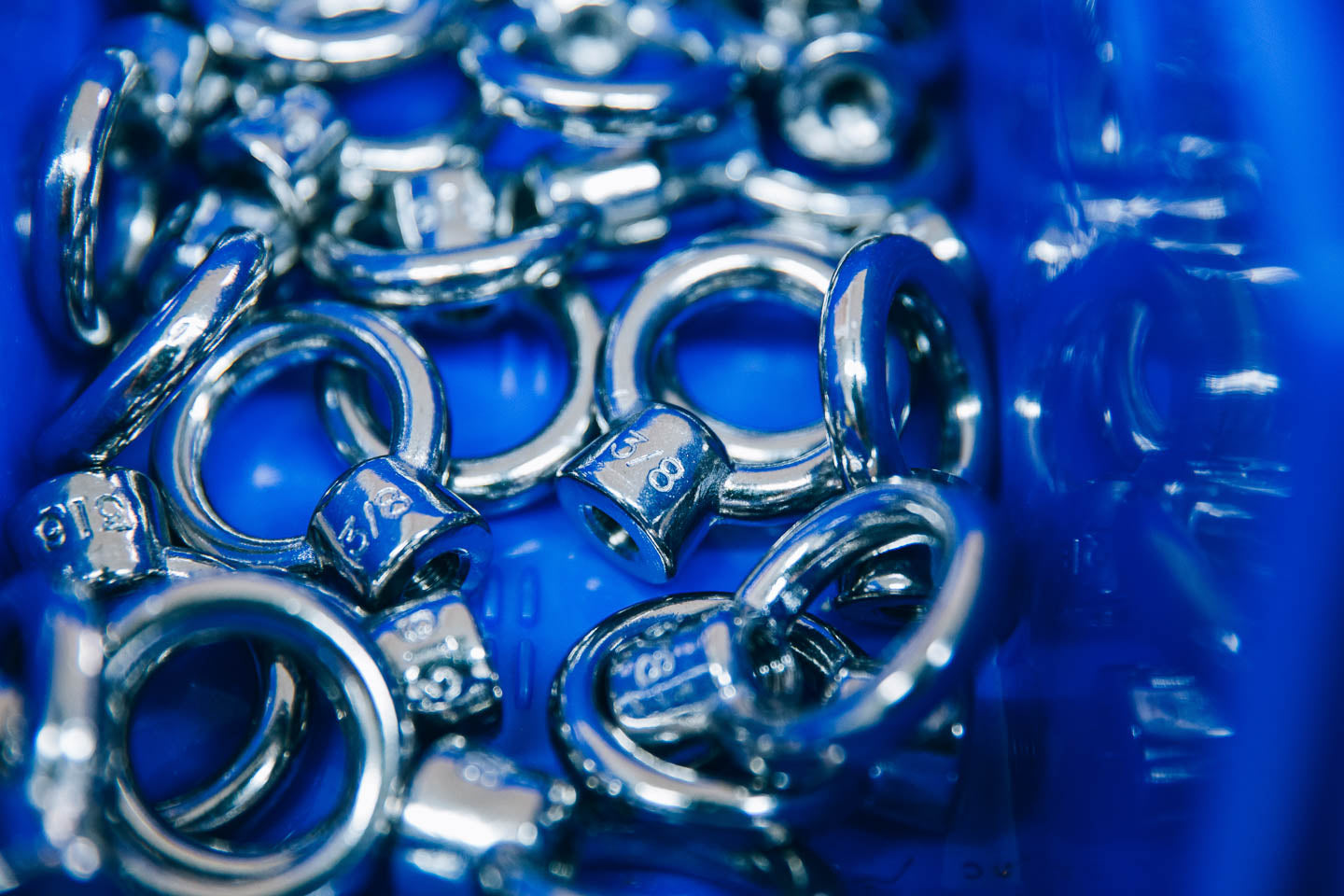 Frequently Asked Questions
Can I adjust how much droop my Roman Shades have?
The lengths of our Roman Shades are manufactured with panels that are 2 ft in width, meaning the lengths are only produced in multiples of 2 ft. The 'droop' occurs midway through this 2 ft panel. When the length of your Roman Shade matches the length of your structure, your panels would droop approx 8" down when in-use. You can order a Roman Shade that is longer than your structure and you can expect more panels with droop - not a greater amount of droop. The only time you can expect your Roman Shades to droop more is when they're bunched up or not in-use. In this scenario, you can expect approx. 14" of droop.
My pergola is not square. Can I still install a Retractable Shade product?
No, you would not be able to. The cabling system that the Roman Shades run on must be installed in a square formation in order to open and retract smoothly. If your structure is not perfectly square, you can still install a Roman Shade but it would not sit flush. There would be irregular gaps between the cabling system and your structure.
What do I do with my Roman Shade if a storm arises?
Since our Roman Shades themselves are not under tension (the cabling system is), it's advised that you retract, or close, your Roman Shade panels when a storm is brewing. Our Roman Shade system does allow you to attach both ends to the cabling system ensuring that the panels don't move when the system is in-use. You can leave your Roman Shades in-use and attached at both ends in light winds and rains - no problem!