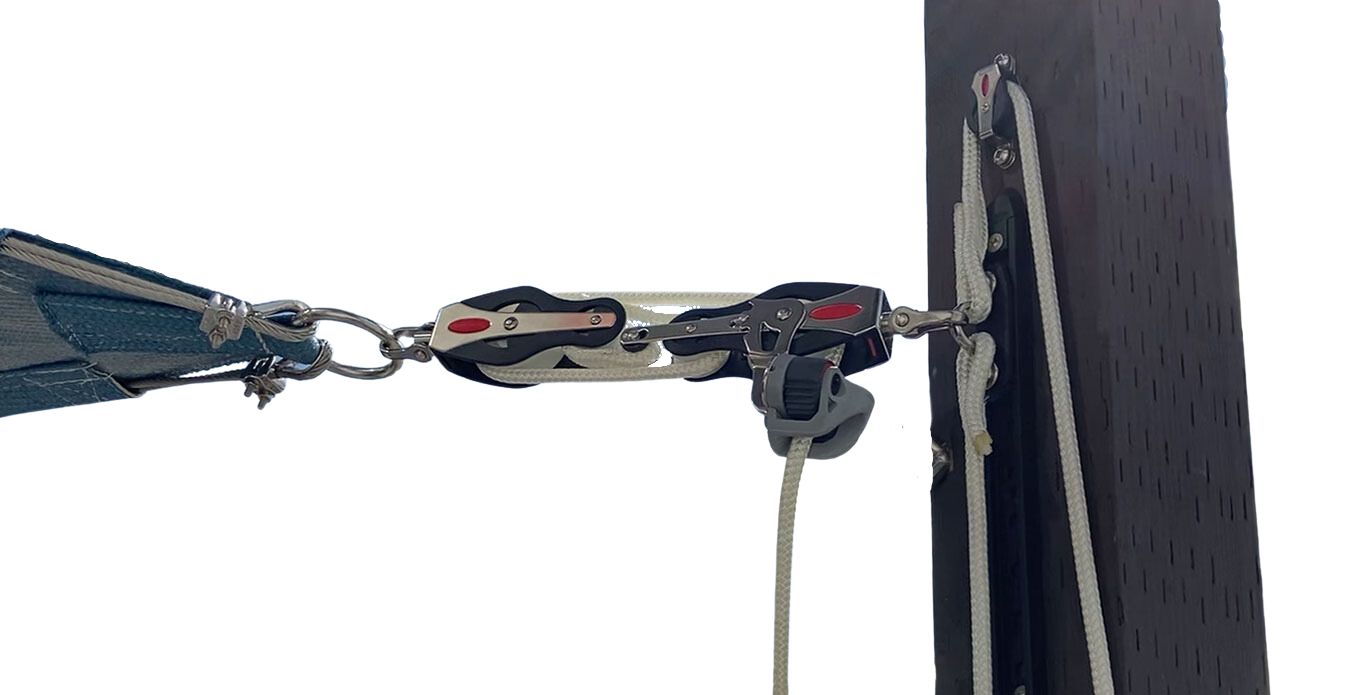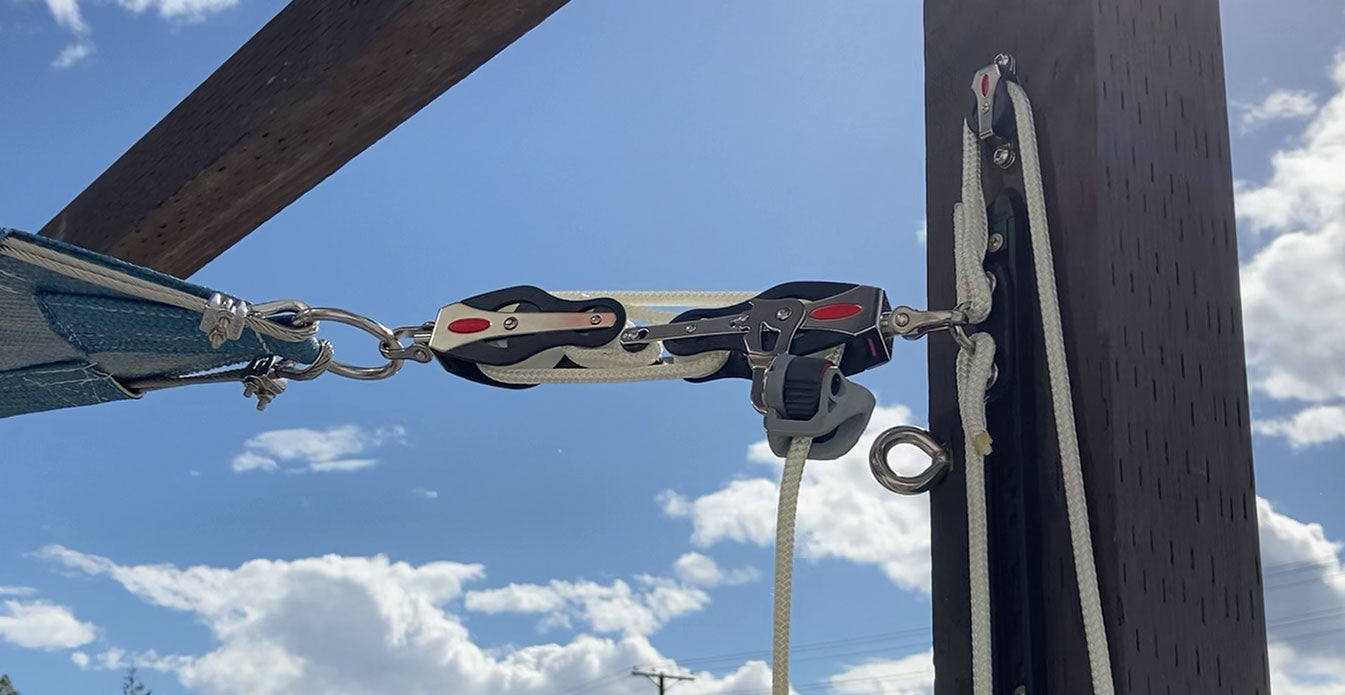 Shade Sails Canada
Traveller System | Adjustable Shade Sail Track
Regular price
$376.00 USD
Sale price
$376.00 USD
Regular price
$376.00
Inspired by our nautical roots, the Shade Sails Canada's Traveller System™ facilitates an innovative adjustment to the positioning of the corner of your Shade Sail, allowing you to adjust your corner height(s)  to better protect you from the Sun at later times in the day. This offers unprecedented versatility for your Shade Sail.
We have carefully sourced each of the components for their quality and longevity.
All of the hardware for the Traveller is Marine Grade, typically used for yacht racing, these pulleys, ropes and cleats, are all made to withstand extreme load and weather conditions, also offering a great look to your Shade Sail installation.
Your Traveller System Kit includes:
One main pulley and cleat unit, allowing you to lock in any position, High or Low

Two mini pulleys for the top & the bottom of the track

1 Marine Grade Stainless Steel rope cleat

5ft track and screws

Nylon rope